Recently, I was lucky enough to find a pond on which a male belted kingfisher had set up his winter foraging territory here in central Florida.  As those of you who have ever tried to photograph belted kingfisher know all too well, this species is very hard to get close to.  Thus, getting good detailed images of them going about their daily activities can be very difficult.
To get close to this particular bird I set up a blind and on the mornings I photographed entered the blind well before the first light started to show in the east.  I did this, because on many mornings the kingfisher would show up when it was still very dark. So getting in the blind early was a must.
Over the past month or so I have been able to get some really nice images of this kingfisher, which I will share in the following post.  However, I have received far more than just nice images from my time spent with this bird.  I have gained a great appreciation for this bird and how it goes about surviving each day.  I hope you will join me on the following pictorial exploration of a bit of this bird's daily life.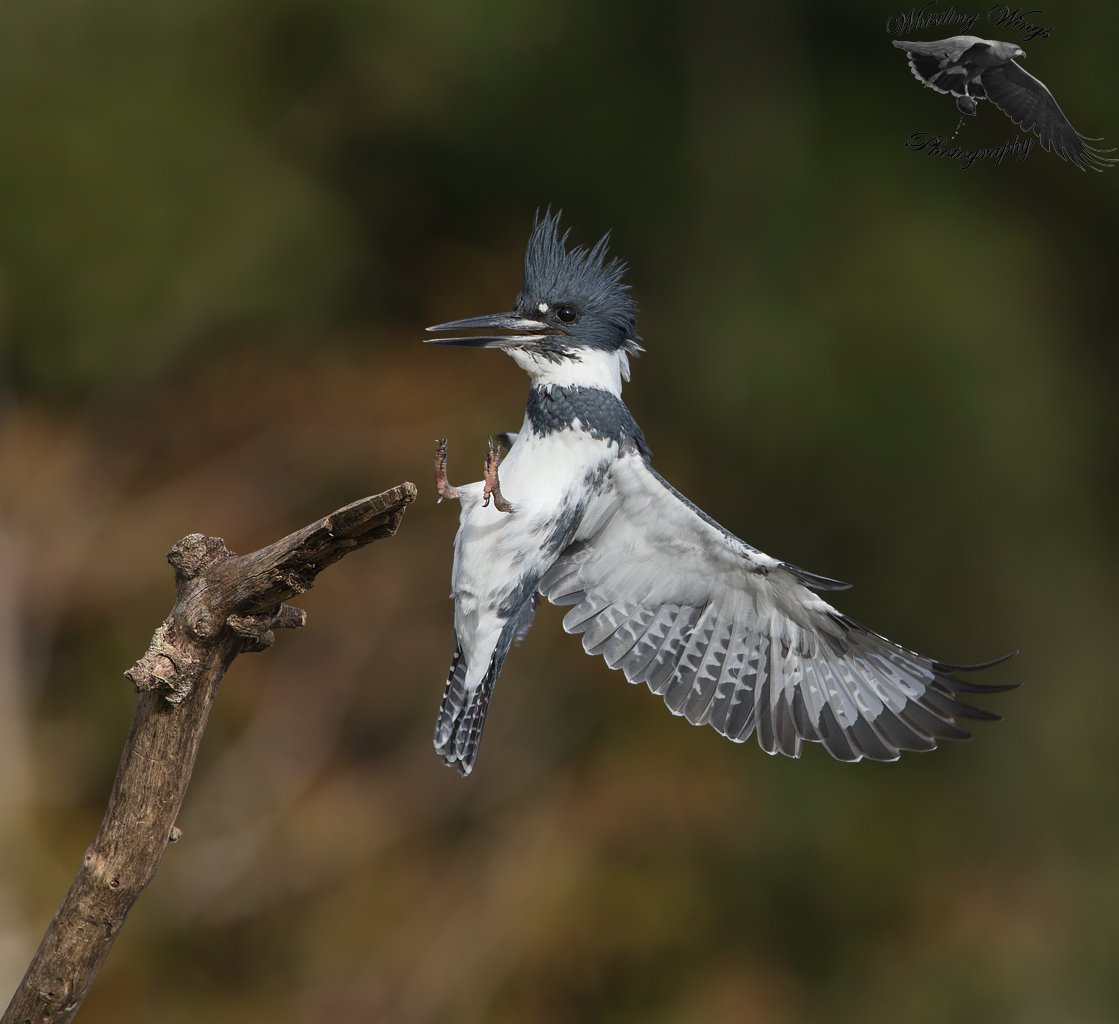 Each morning he would arrive early to a low perch over the pond.  It seemed apparent that this perch was this bird's first stop each morning.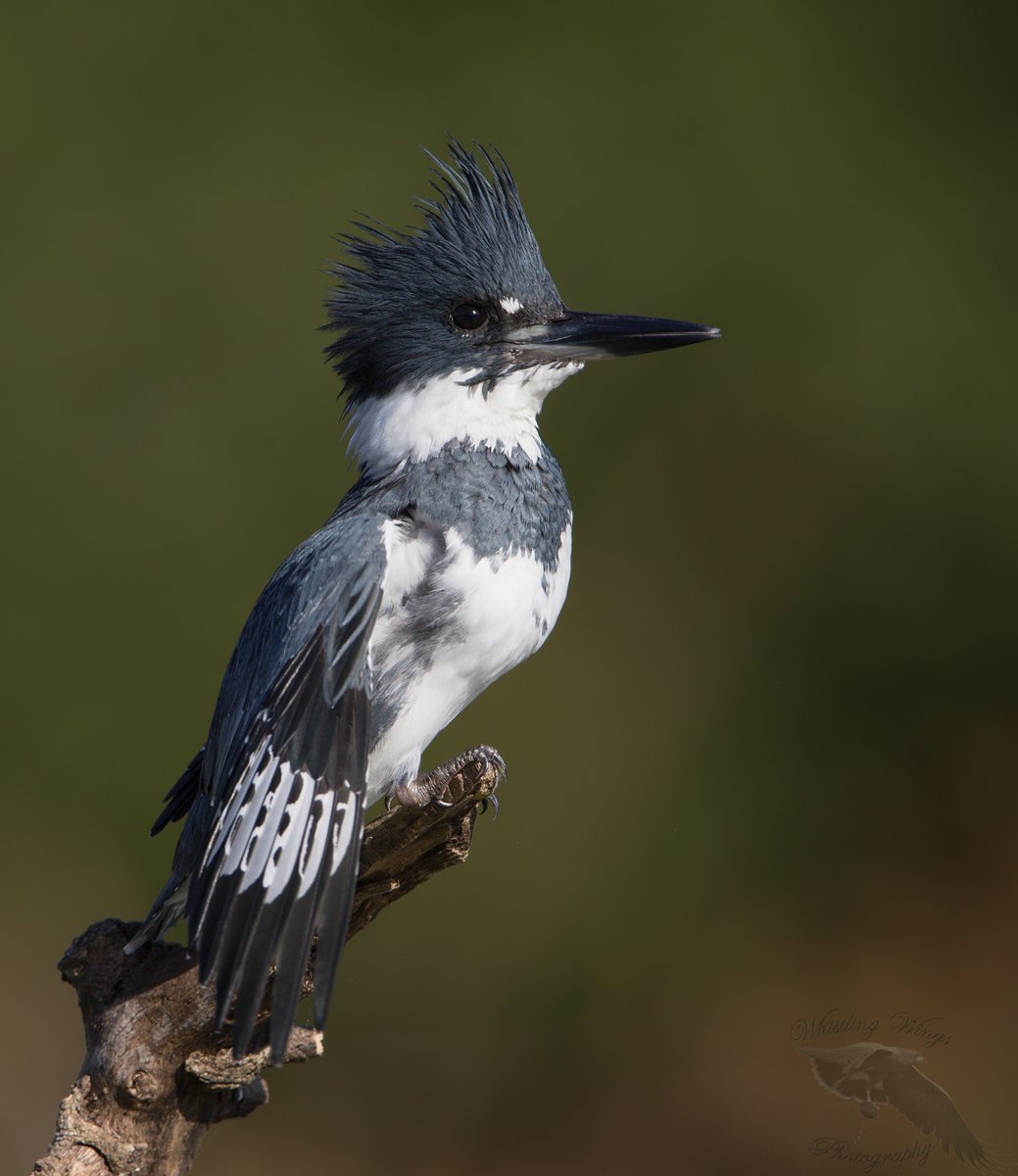 After arriving on the perch he would often assume a posture with wingtips held low.  It appears this was his "fishing" posture.  If he held his wings low, he was activily looking to dive and catch a meal.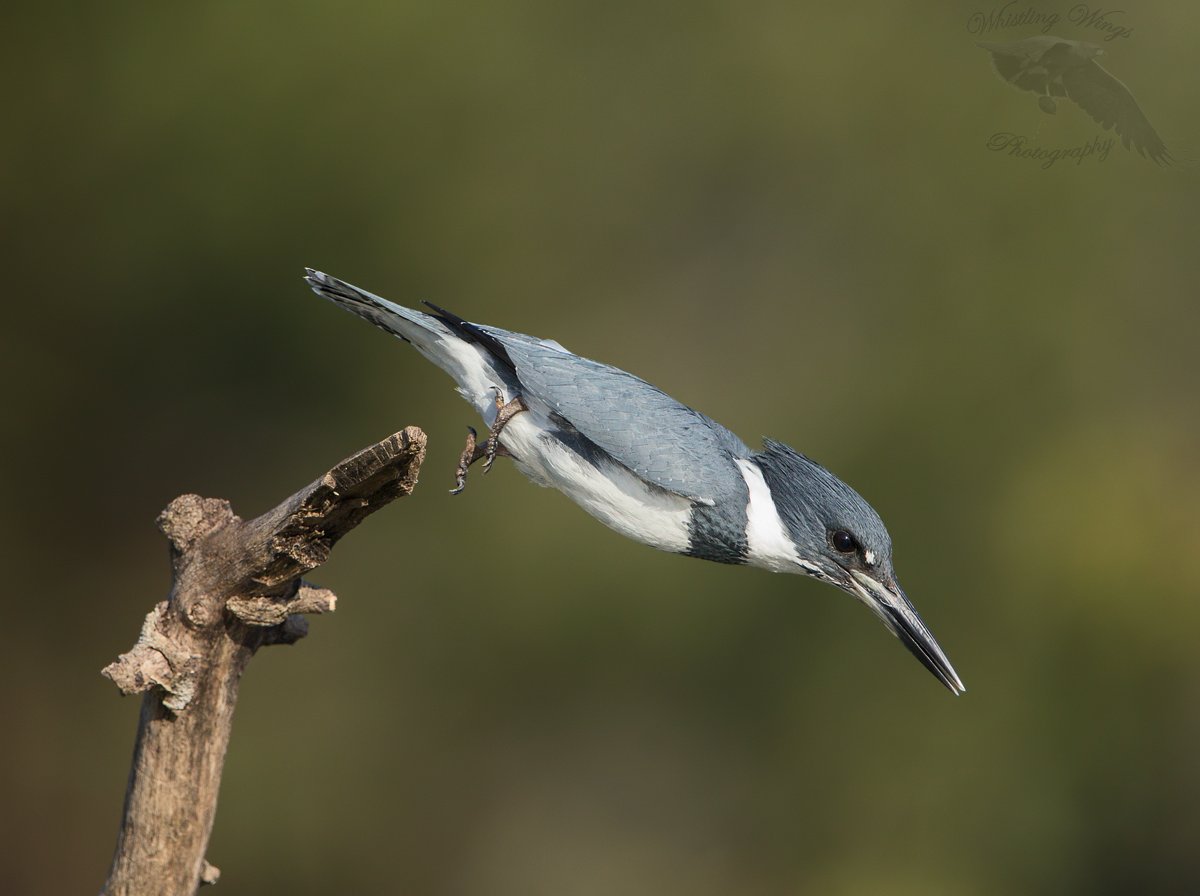 After watching the water for a bit he would often dive off the perch.  In doing so he often made himself as aerodynamic as possible.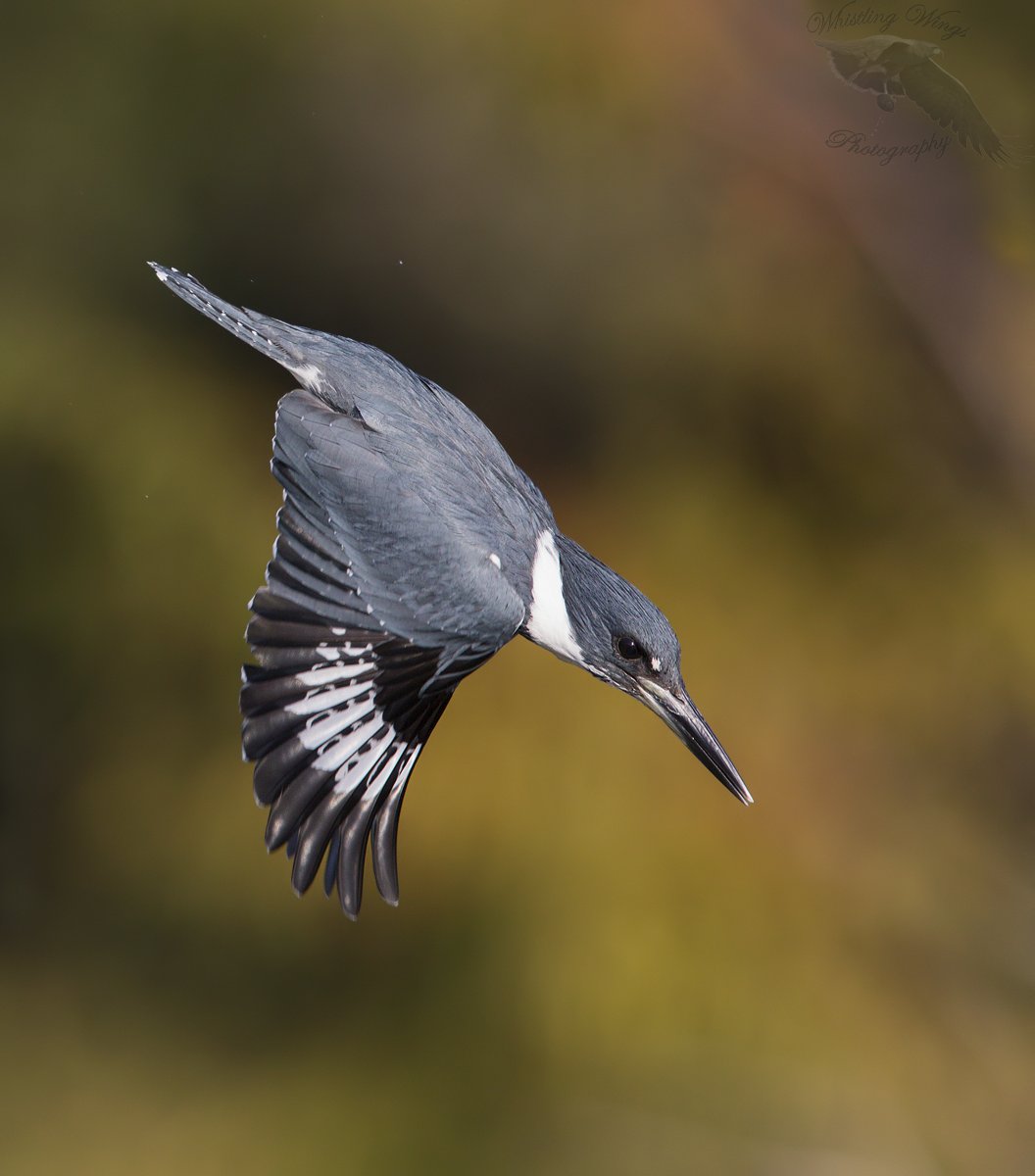 Given this was a low perch, he also would increase his speed with a few wing flaps.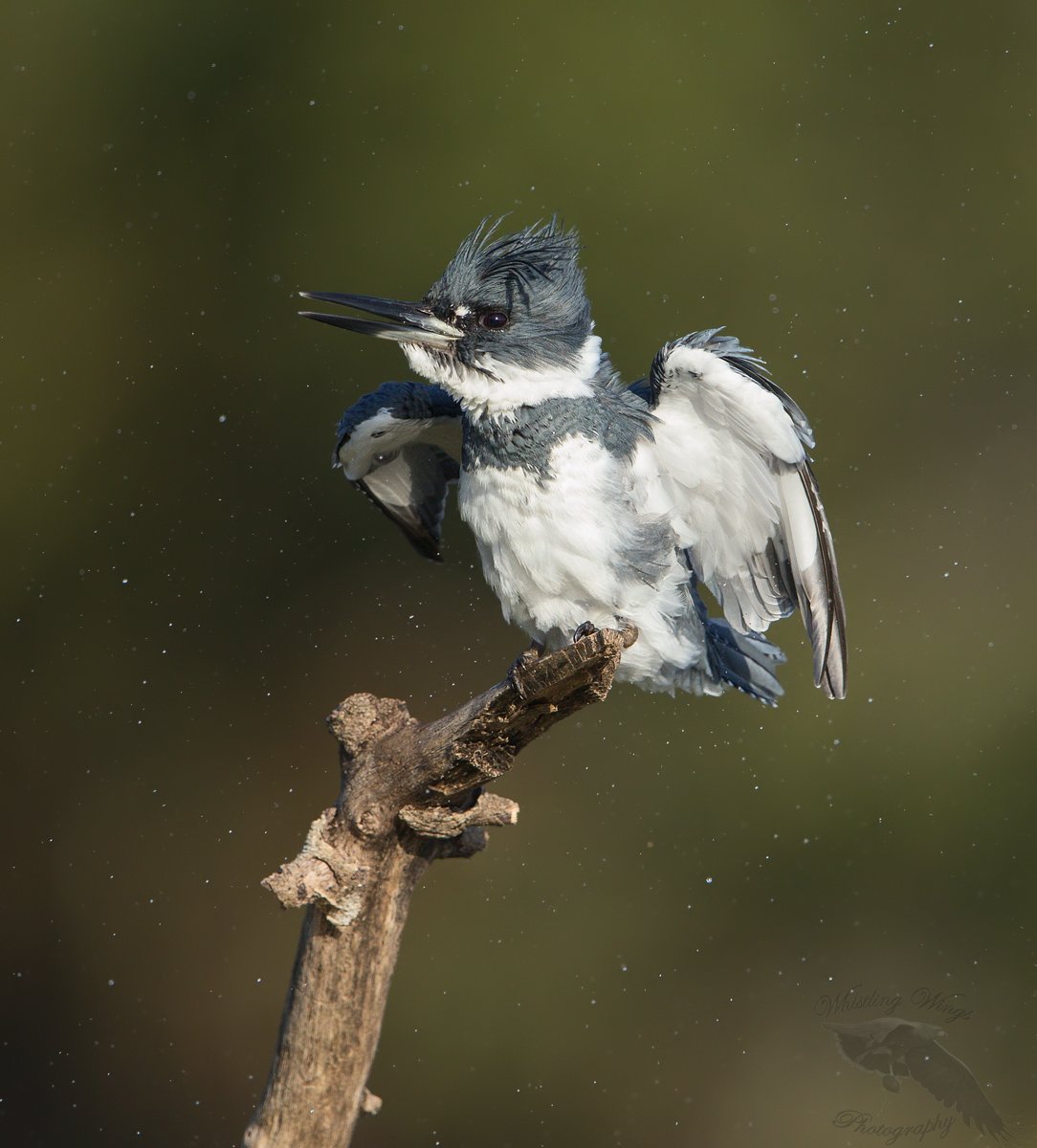 Sometimes he would miss his target and return to his fishing perch with nothing to show for his effort.  An unsuccessful return was often followed by a vigorous shake to help dry off before another attempt.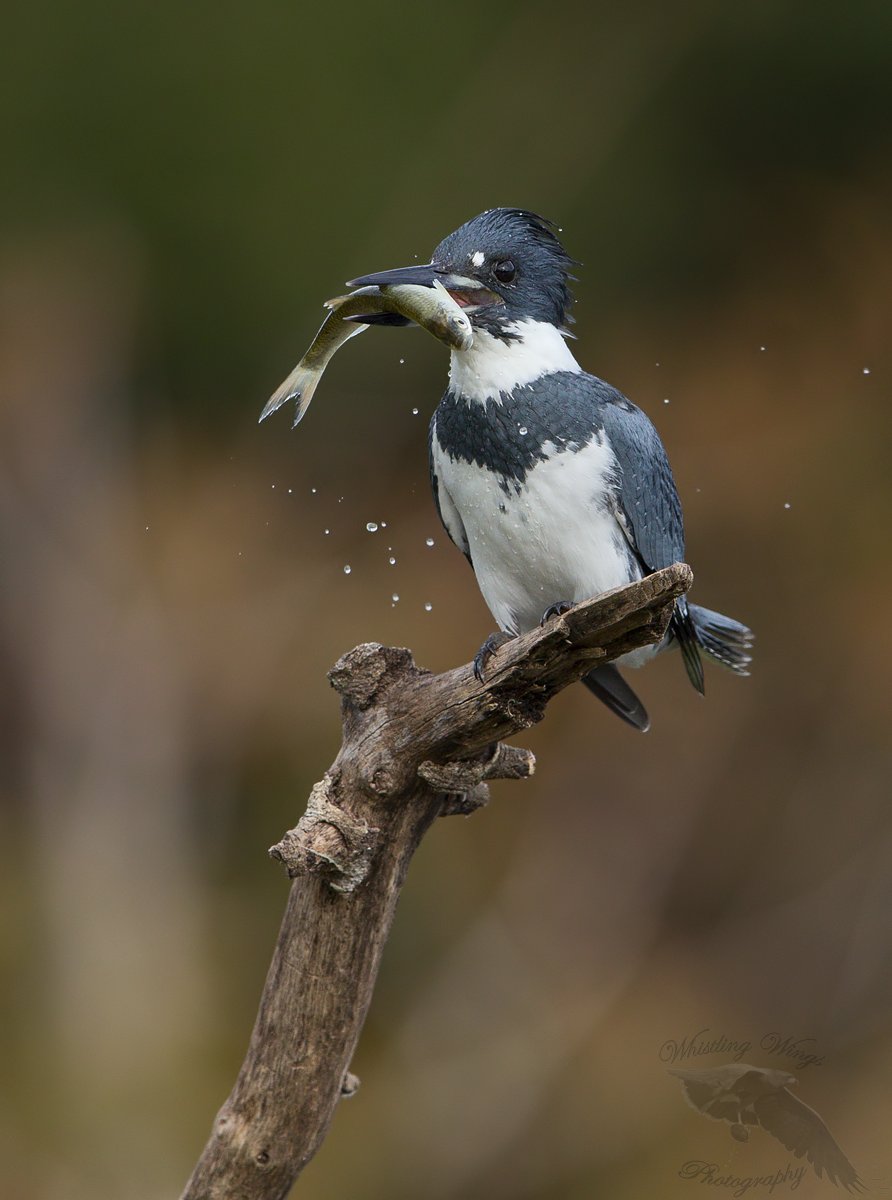 More often than not, he would be successful and return to his favorite perch with a fish of some kind.  Here it appears he has caught a native shinner.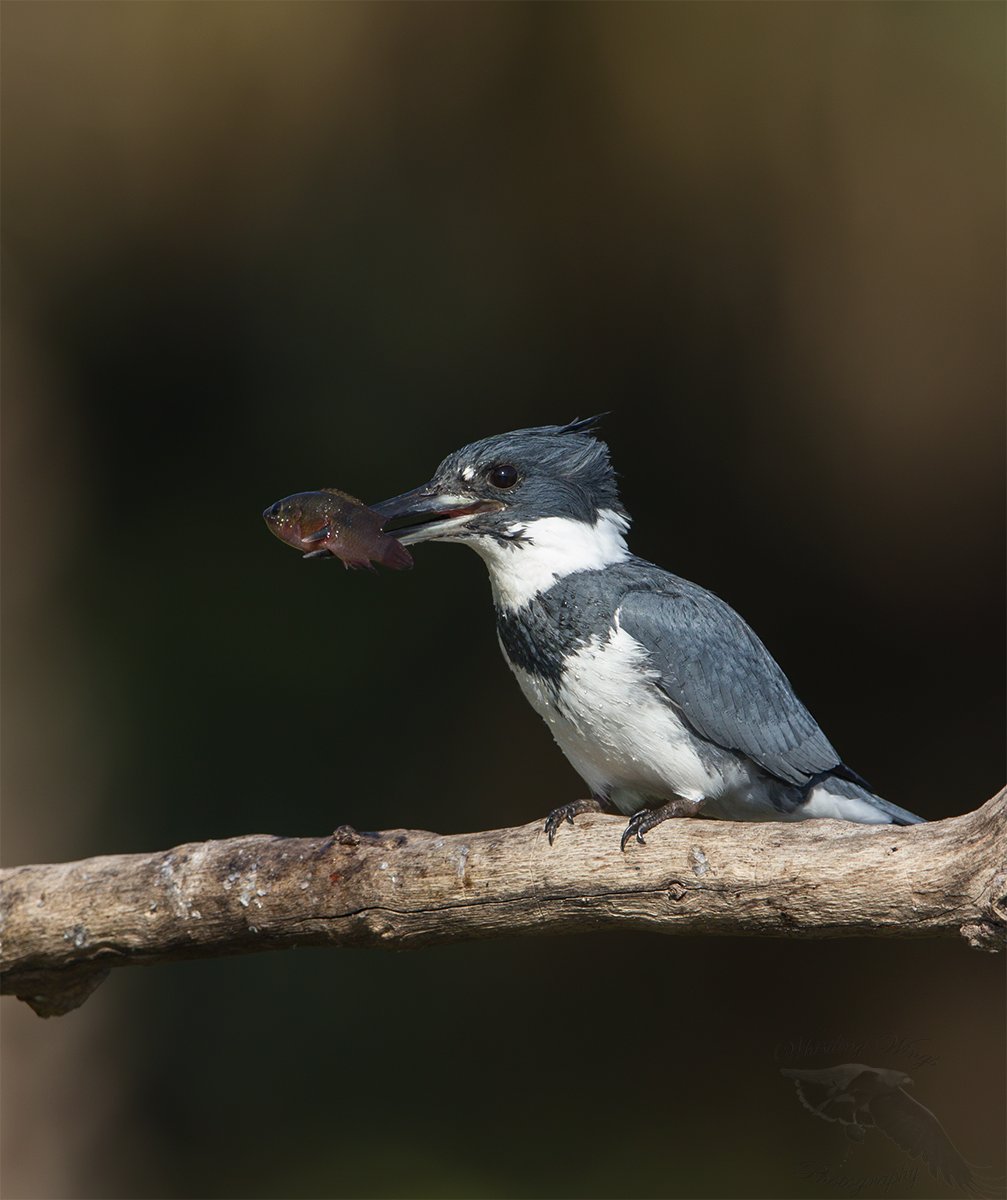 I observed him catch many different species of fish from this perch.  It appears this attempt netted him a jewel cichlid.  A non-native species.  It is good to see he is helping clean out the exotics from our local waters.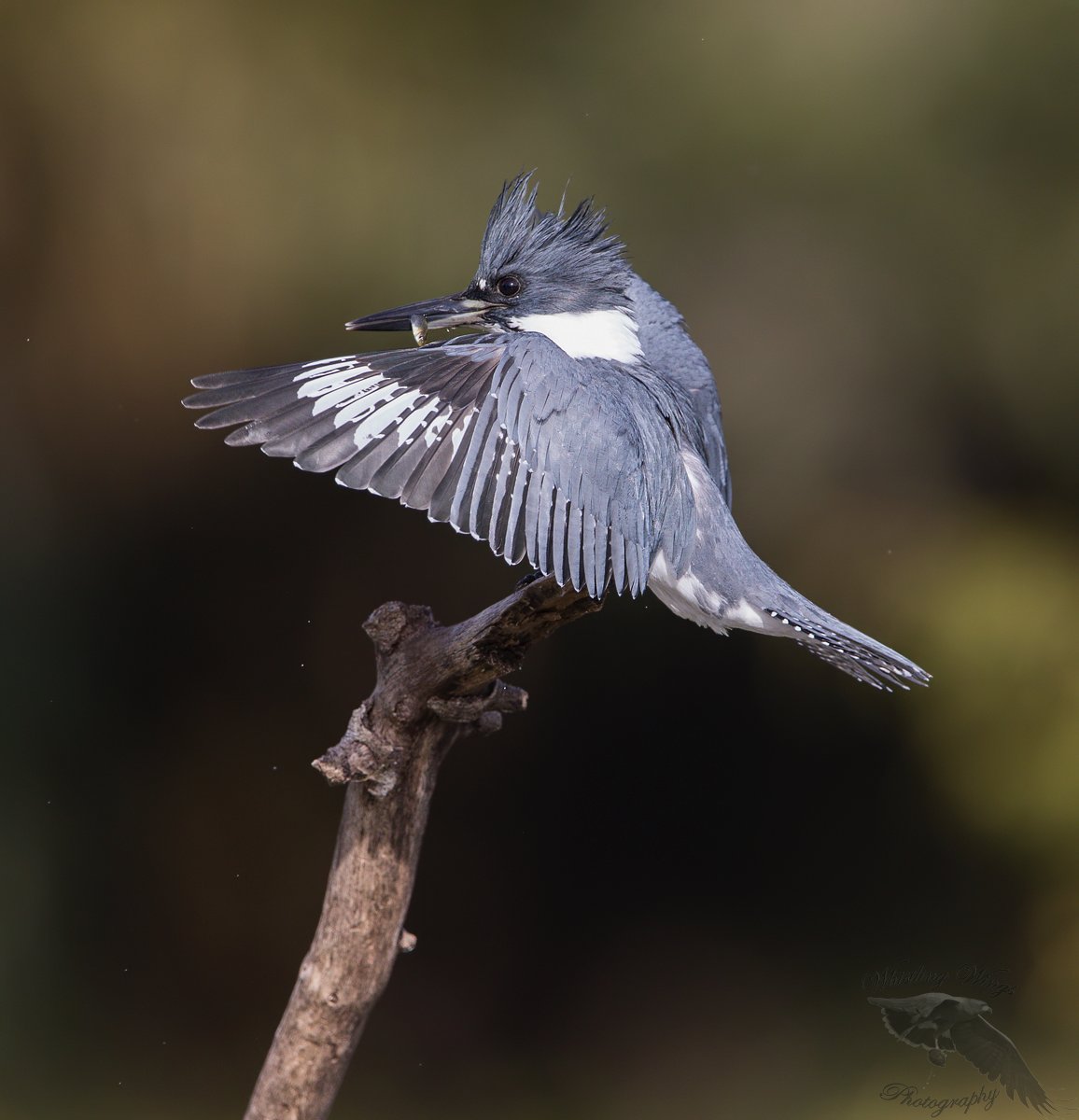 From this dive he returned with a small minnow.  Sorry, I can't tell you the species of that one.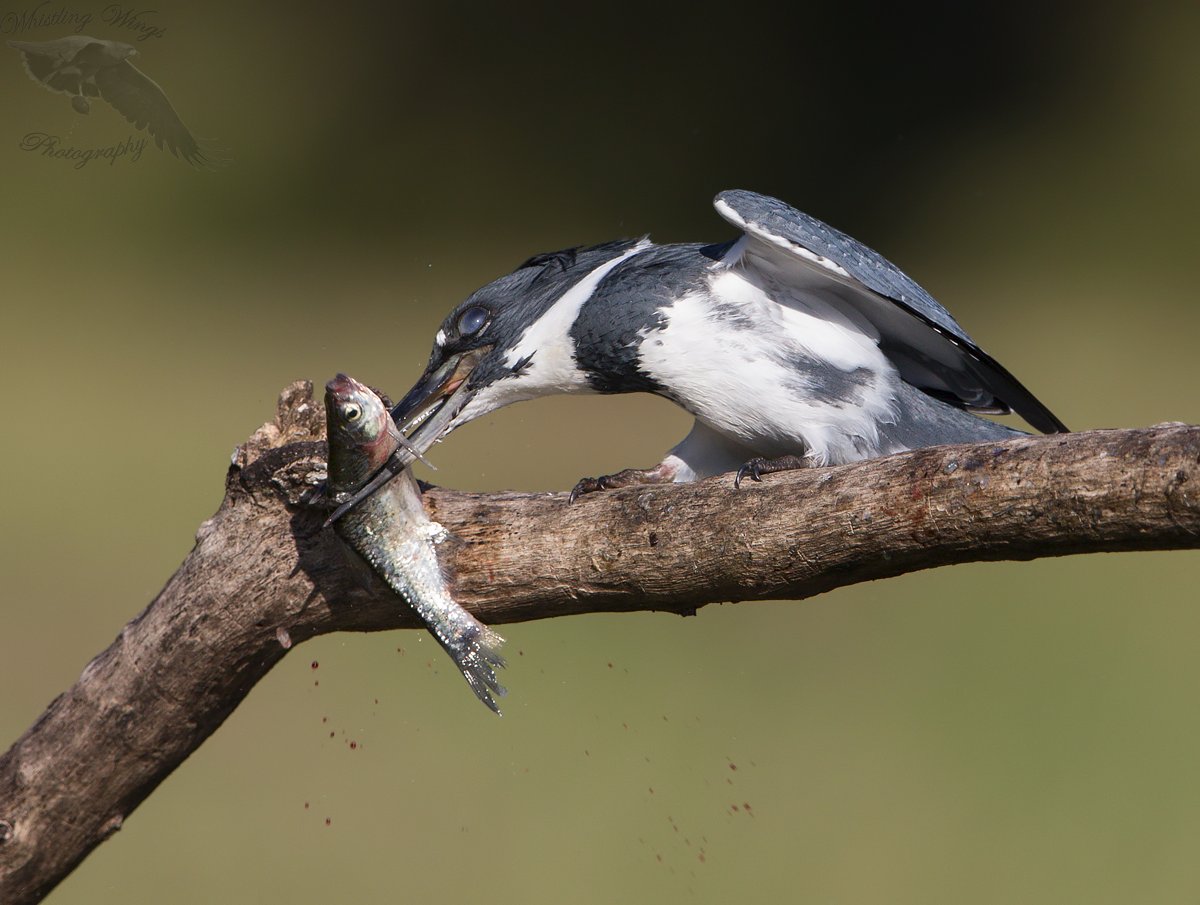 When he caught a large fish, he almost always would land on the horizontal portion of the perch, so he could basically bash the fish to death before consuming it.  Sometimes he would continue this activity for 5-10 minutes.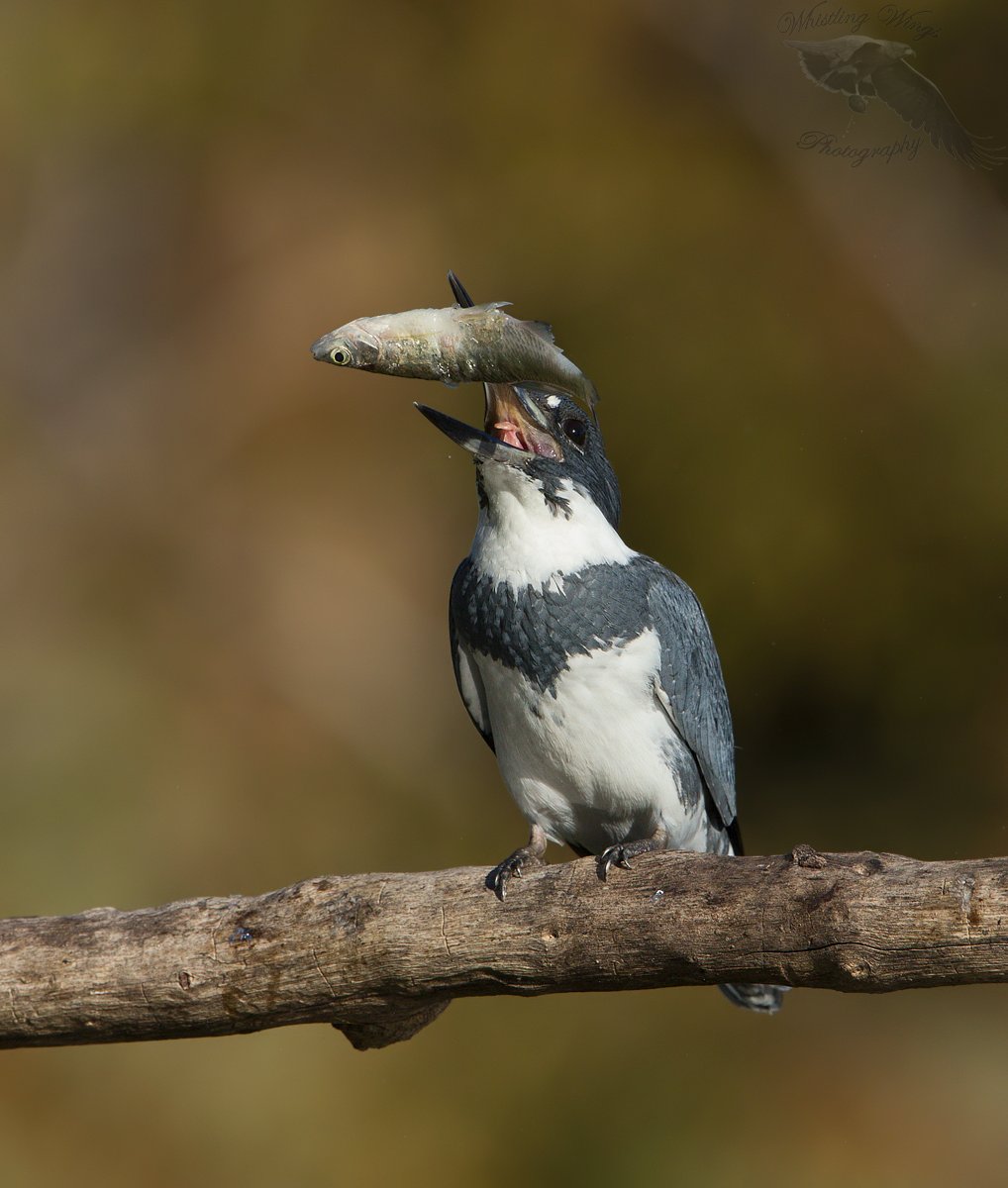 Once the fish was dead and well "tenderized" from the bashing, he would start flipping it in the air in order to turn it head first for swallowing.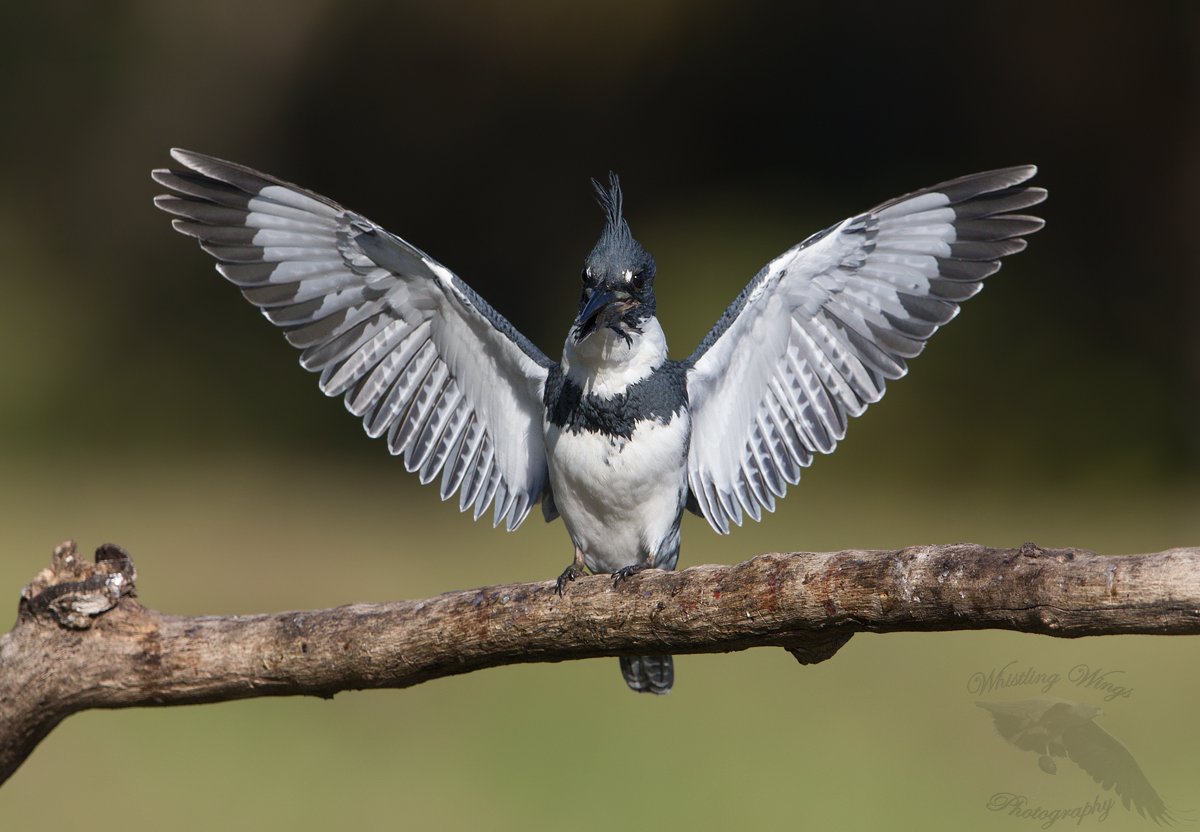 Often as he swallowed a fish he would raise his wings.  Maybe because he was signaling victory for his successful catch.  Then again maybe it just helped him swallow the big meal.
Most mornings he would eat 3-4 fish and then seemed satiated.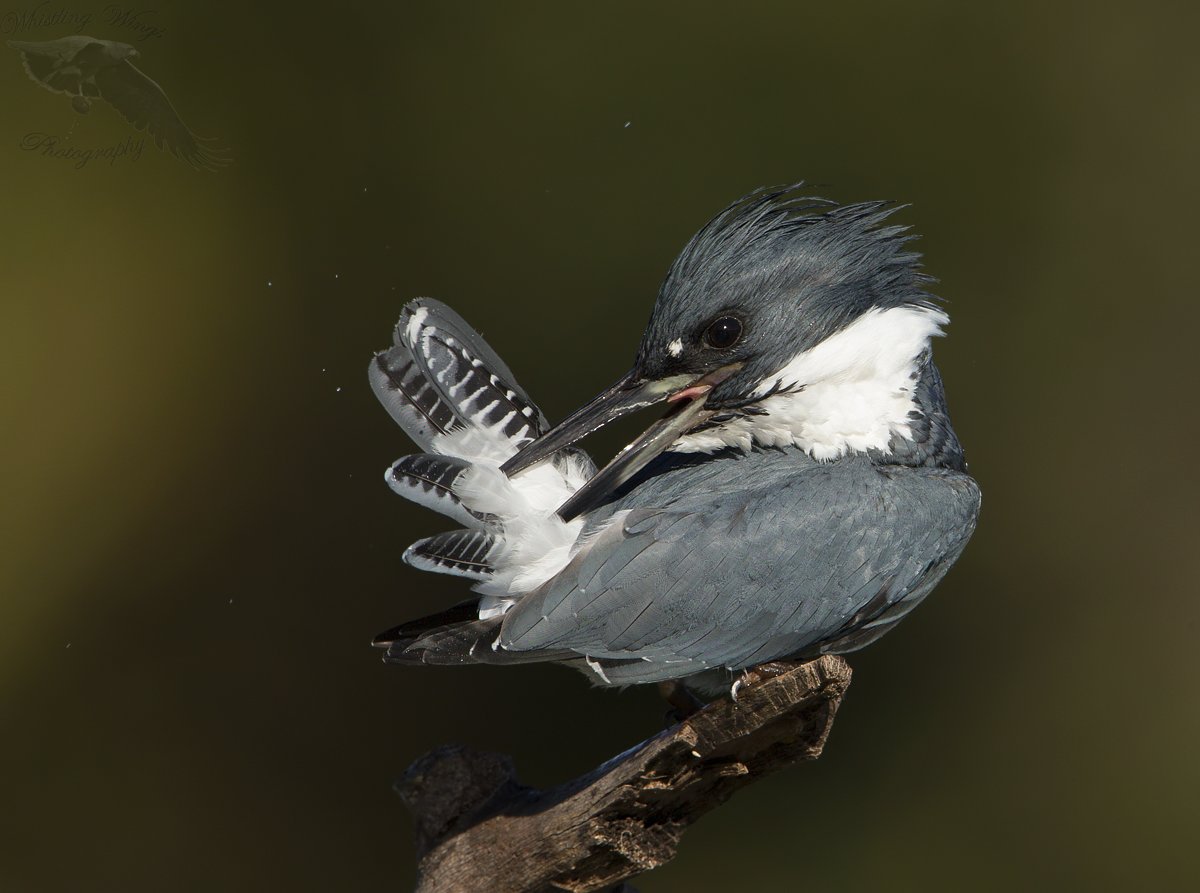 Once he had enjoyed his breakfast, he often would preen.  Appropriate given a  bird is nothing, well, except dead, without a well-maintained, functional plumage.  This bird kept his feathers in tip-top shape.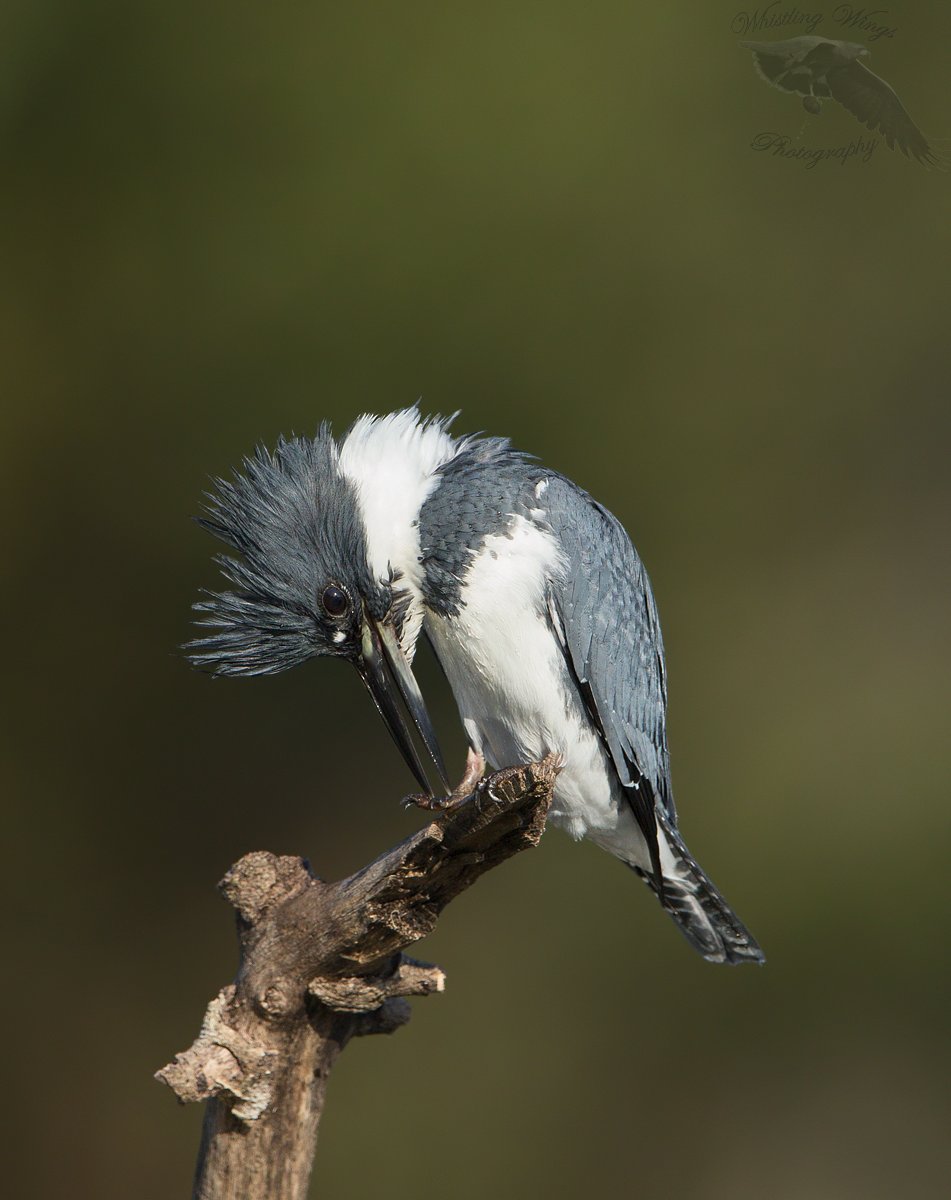 He even made sure his feet were clean.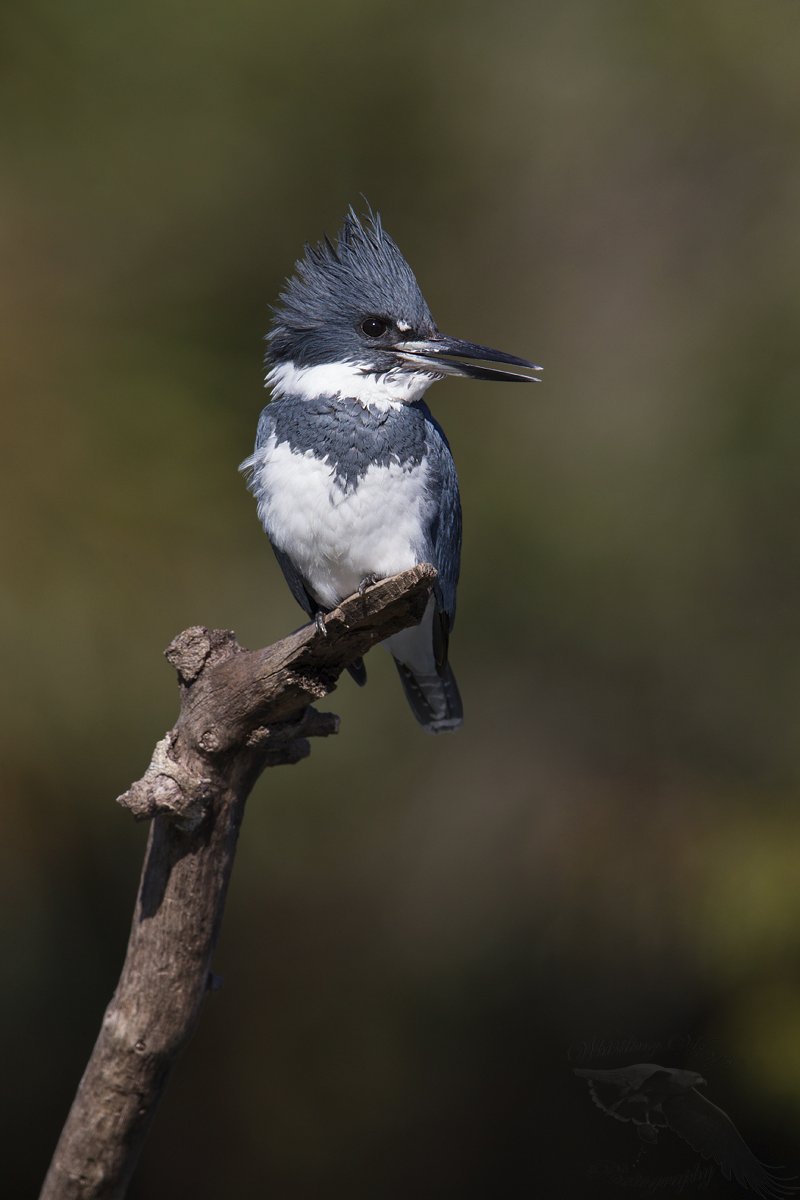 He also spent a lot of time just perched, resting, observing the world around him.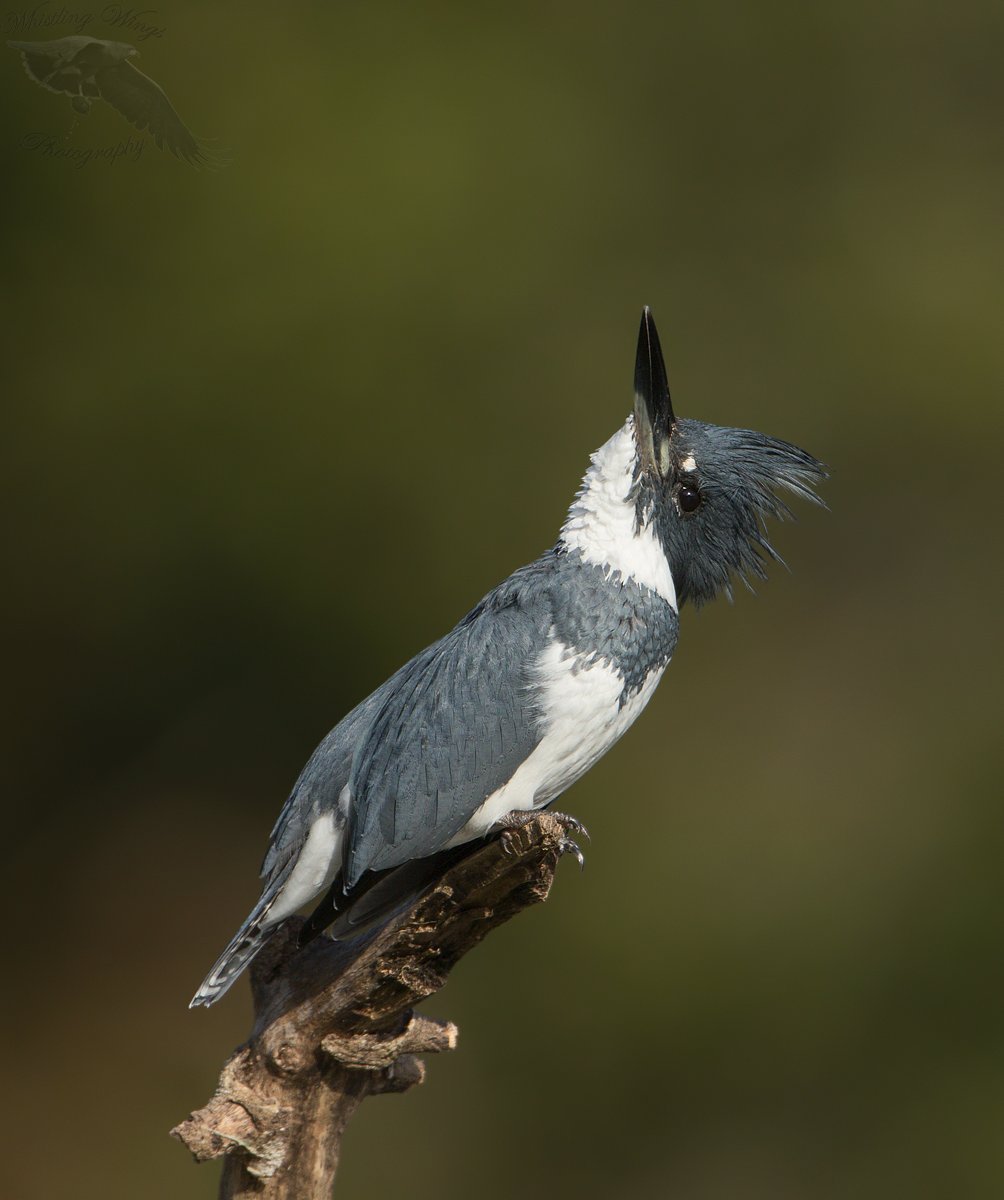 However, even when resting he was always vigilent to what was flying around and over him.  Here he was watching several black vultures fly low overhead.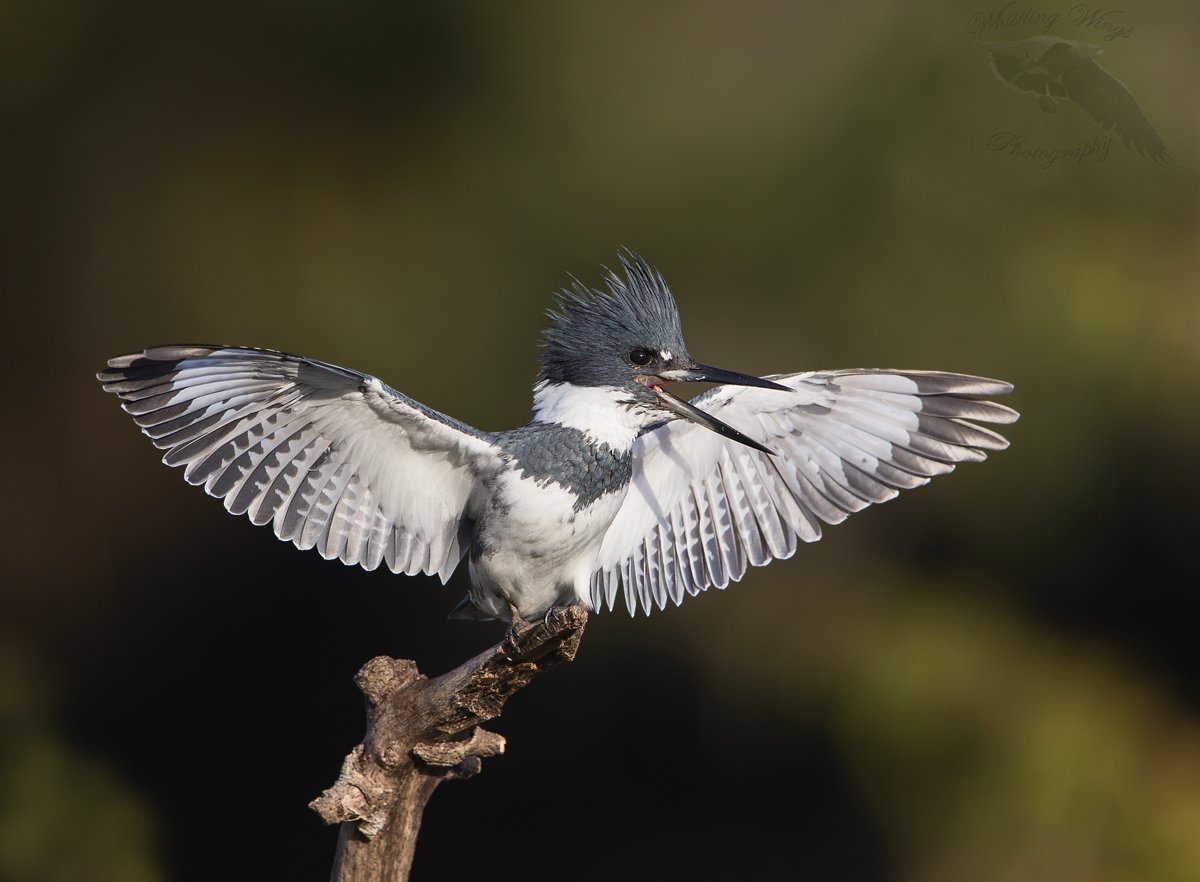 Quite often another bird would want to use his favorite perch.  Little blue herons and snowy egrets were the most common offenders.  He was never happy about the intrusion and would let the intruder know he was not willing to give up his perch without a fuss.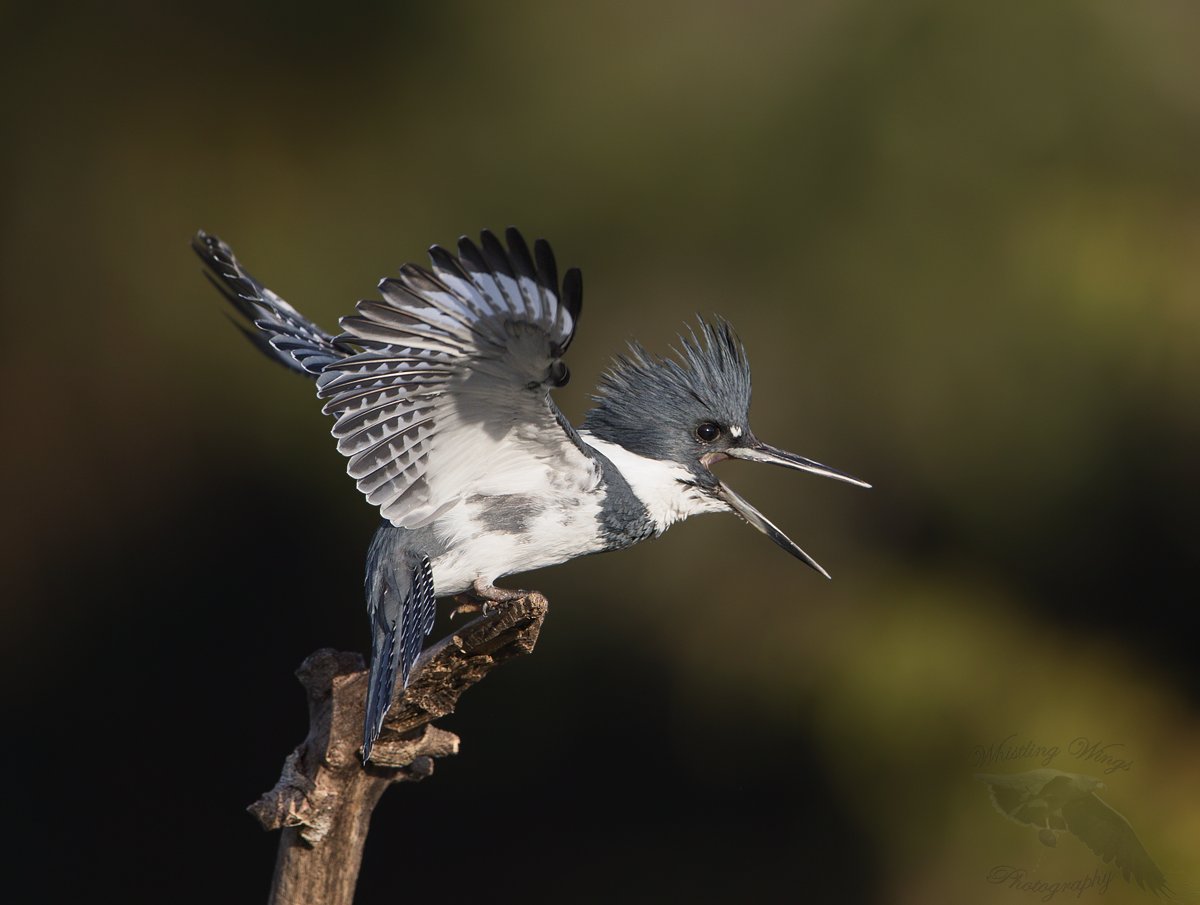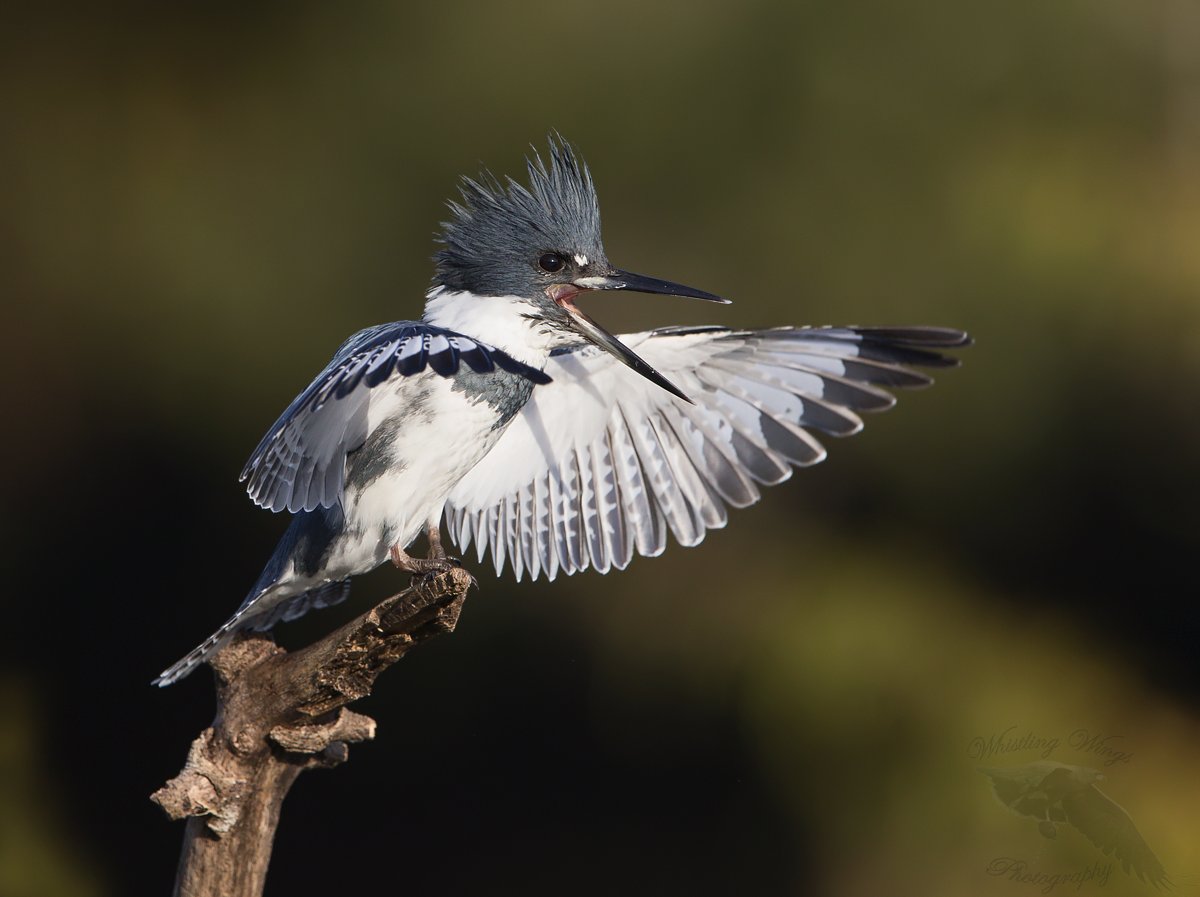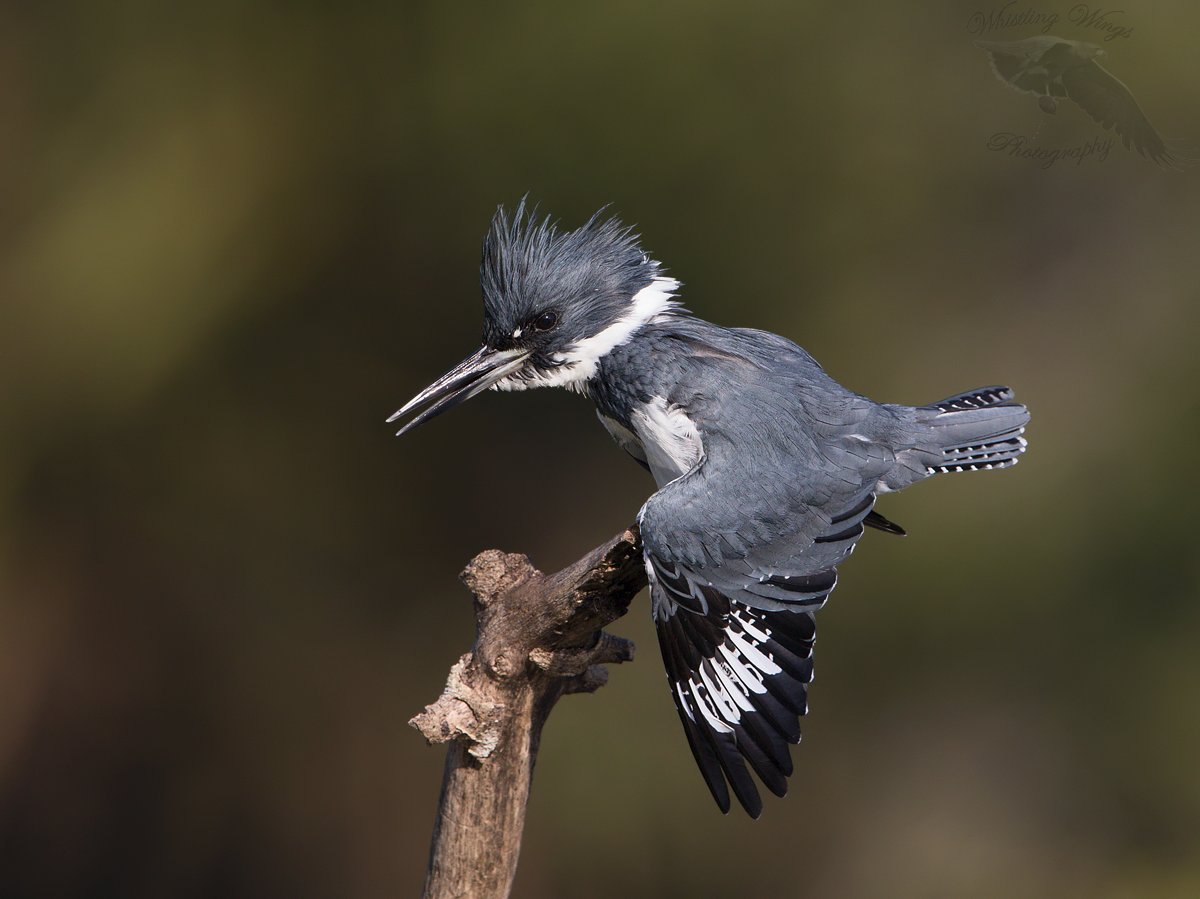 The End and time to take a bow!
It sure has been fun and a great honor to be able to spend some time with such a wonderful bird.  I really do cherish the times when I can observe even a small part of a bird's life.  We can learn a lot from our feathered friends and if nothing else they show me, remind me, how living in the wild world works.  It is not an easy life.  There are always threats.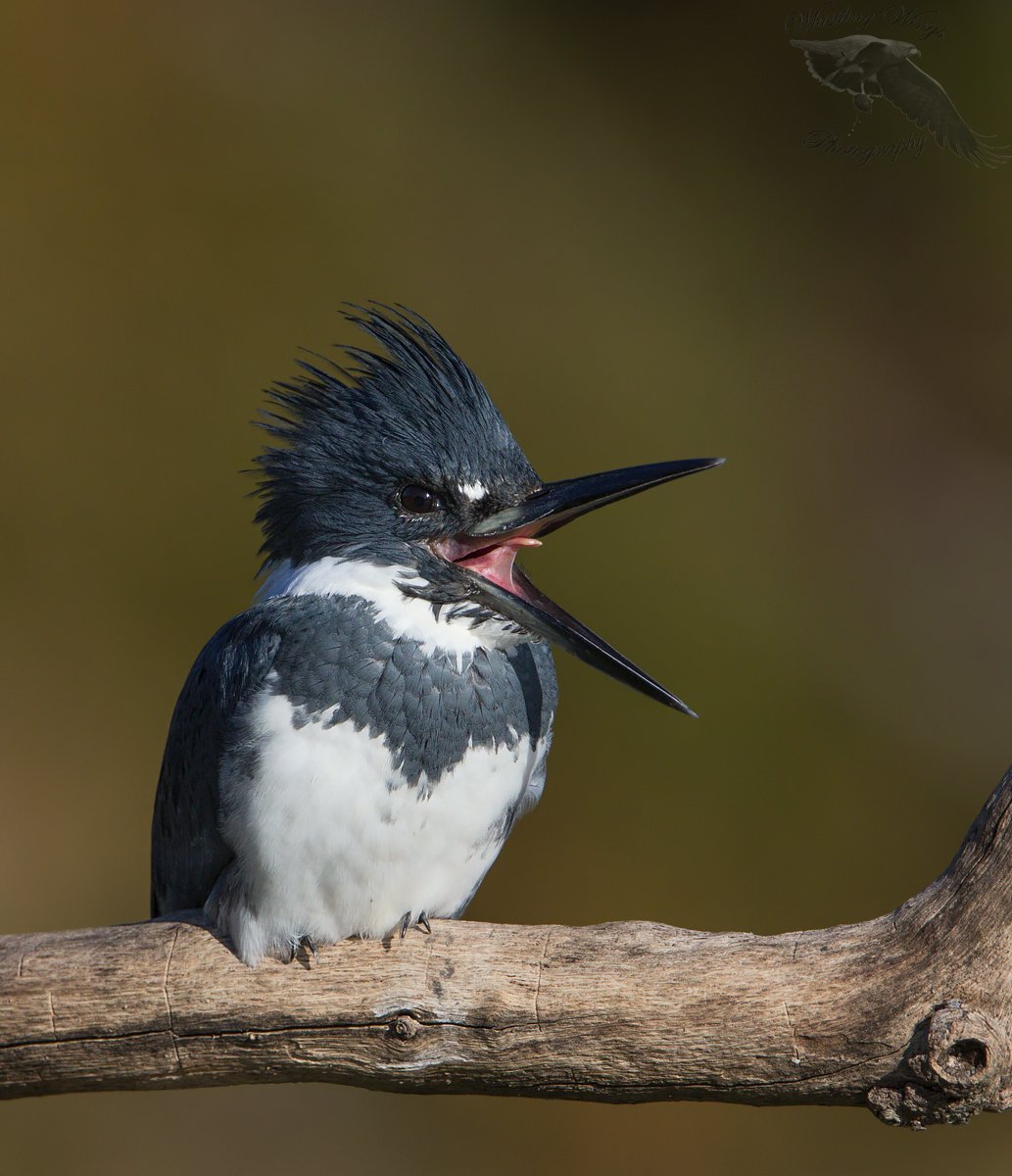 Oh, and just in case you were wondering; yes, kingfishers do yawn first thing in the morning like many of us.
Cheers until next time.
Ron B